330 Creative
Logo | Branding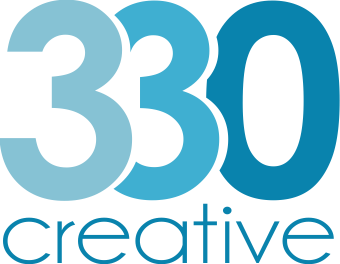 Logo Design Service

330 Creative offers cutting-edge logo design services for Canton, Akron, Cleveland, and all of Northeast Ohio! We specialize in creating powerful and memorable logo identities that make a lasting impression on your target audience.
Your brand is more than just a logo or a tagline. It's an essential element of your business that helps you stand out from the competition and establish a strong presence in your industry. That's why we take a strategic approach to our design process, working closely with our clients to develop logos that accurately reflect their values, goals, and personality.
Our logo design services are tailored to meet the unique needs of businesses of all sizes, from startups to established enterprises.
So if you're looking for top-notch logo design services in Canton, Akron, Cleveland, or anywhere in Northeast Ohio, look no further than 330 Creative. Contact us today to learn more about how we can help you build a strong and memorable brand identity that sets you apart from the competition.